A proven method of wealth creation.
Smartnership Negotiation Online
The SMARTnership Negotiation Master Class offers comprehensive training in the award-winning NegoEconomics model – a proven method of wealth creation.
Negotiation is the art and science of arriving at an agreement between two or more parties, over one or more issues.
The parties involved are of course attempting to maximize their own welfare, within the practical constraints of resources and cognitive ability.
This program deals with the dynamic tension between conflict and cooperation. It strives to develop insight into the behavior of individuals, groups and organizations; to foster effective, high-level negotiating skills, and to establish individual and corporate negotiation strategies.
In addition, the program focuses on the science of NegoEconomics™ and its use in creating as much as 42% incremental value in any negotiation – value that would otherwise be left on the table.
The SMARTnership Negotiation Master class is an intensive, six-week program, taught at eMBA level.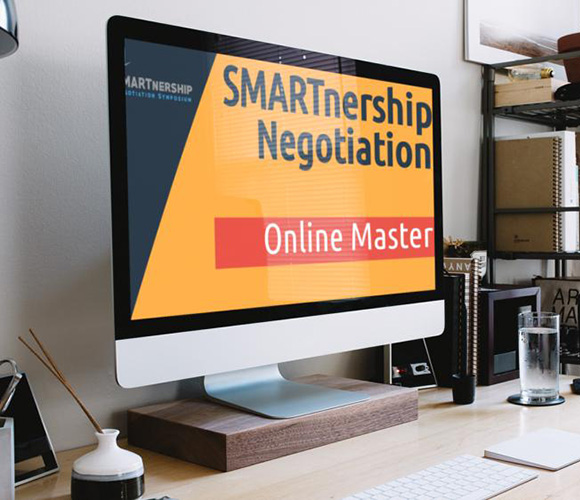 The Best of Negotiation & Communication
The World´s most awarded negotiation strategy